CORPORATE FASHION - extra personalized.
1
1 Select product
Order your creation and get your own work within a few days.
2
2 Choose motive
Change personalization details such as size, color and text.
3
3 Design
Select an embroidery or print motive and place it on the article.
4
4 Order
Select a product and specify color, size and quantity.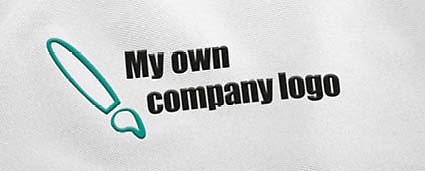 You have the opportunity to email us your company logo with the desired dimensions. With that there will be a one-time charge for the set up of a new embroidery program in the amount of 75,- Euros, for example for a logo on the chest or sleeve. After receiving your logo we will examine the technical feasibility to be embroidered and immediately send you information about the emerging cost of production. After your approval we will provide you with your new embroidery program and personal Log-In within 3 workdays. Next you can place it on almost all textiles and order it.
You can send your logo to the following email address:
cd-color@Shirtful.com